Product was successfully added to your shopping cart.
METHOD AND METHODS OF PAYMENT
We accept the following payment methods:
1. Credit card or debit card via the secure circuit Nexi
Thank Nexi you can make payments using credit cards, debit or prepaid from the following circuits: Visa, Mastercard, Maestro, American Express.
N.B.: The transaction is encrypted on a circuit that protects customer data and uses them anonymously. The seller does not directly receive any data relating to the paper used.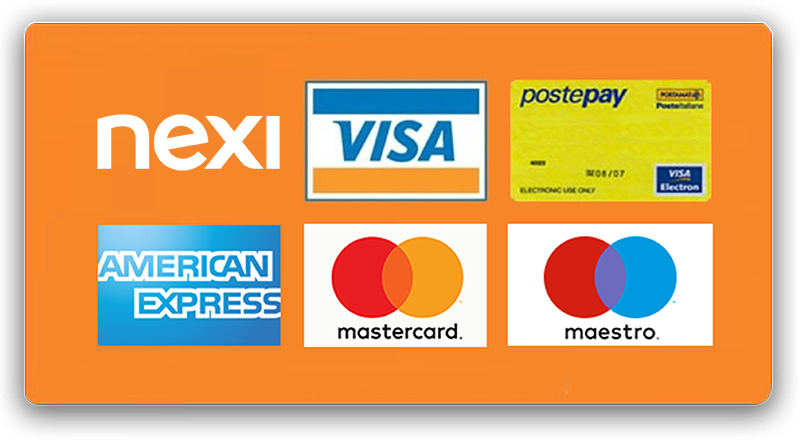 2. Credit card or debit card, through the PayPal system
PayPal is the easiest and most secure payment system on the web.
You can use all traditional credit cards (Visa, Mastercard, American Express) and prepaid cards of Visa Electron circuit (eg .: accepted).
Paypal uses secure server Verisign and is the world leader for online payments.
N.B.: It is not necessary to create a new PayPal account to proceed with the transaction.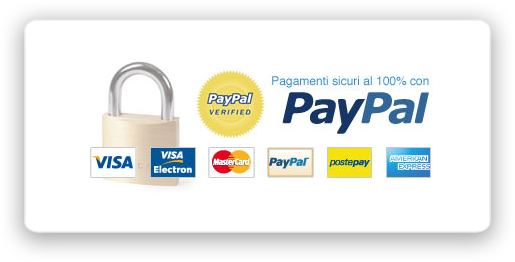 3. Crediting PostePay
You can pay by doing any tobacco, bookies, online or directly from the site www.poste.it, a charge equal to the amount of the order on the following American Express card:
N° paper: 4176310684583597
Letterhead to: Ammirabile Francesco
Tax code: MMRFNC86M18F280R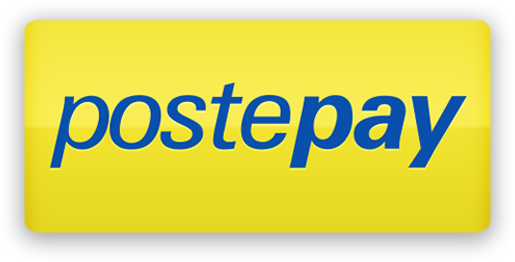 4. Bank transfer
You can pay by bank transfer, by any bank or online home banking service, to our bank details:
Beneficiary: SURIV SRL
IBAN: IT36F0542425800000001002068
BIC/SWIFT: BPBAIT3BXXX
Once the purchase is necessary to send an e-mail to: info@l2m1.it, indicating the payment details (CRO).
The order will be confirmed as soon as the amount will be credited to our account.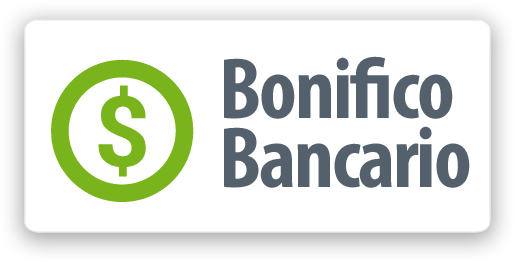 5. Mark
Selecting this payment mode will be made directly to the courier upon delivery.
There is a surcharge of 4€ to the price of the order. The courier will accept as payment only cash.